[:en]
Telangana State Level Police Constable Prelims Question Paper with Key Exam Held on 30/09/18.
Telangana State Level Police Recruitment Board issued a Notification on 31-05-2018 for direct recruitment of 16,925 vacancies of SCT PCs Civil and / or equivalent Posts. 4,79,158 Candidates have registered for the said Recruitment and after de-duplication of Applications, total Candidates that were to take the Preliminary Written Test were 4,78,567.
click below links 




The Preliminary Written Test for the Recruitment of SCT PCs Civil and / or equivalent Posts has been conducted in 966 Examination Centres located in 40 Places (almost all the important Cities and Towns) throughout the State from 10 am to 1 pm,on (30-09-2018).
4,49,584 (93.95 %) Candidates attended the Test and the details* are as follows: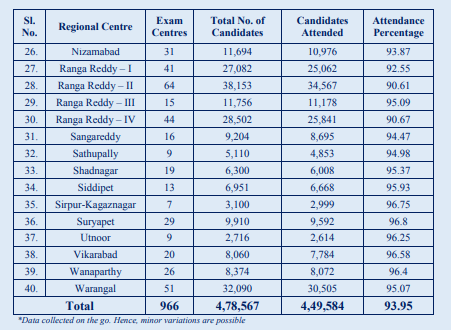 The Preliminary Written Test has been conducted smoothly, by scrupulously abiding by all the norms and regulations, as per the planned schedule. Biometric Attendance of the Candidates, including the digital finger prints and digital photographs have been captured during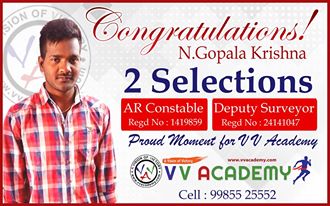 the Test to facilitate conduct of further process. Preliminary Key for the above Test will be made available on the official website: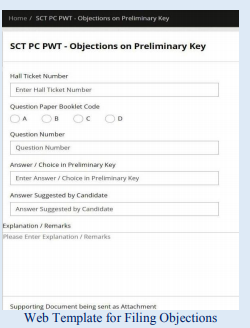 www.tslprb.in  within a few days (Please keep watching our Homepage). Candidates will be given 3 days' time to submit Objections, if any, on Preliminary Key for each question individually in the Web Template made available to them in their respective Accounts. It is once again cautioned that every individual (question) objection, has to be submitted separately, by mentioning the details in the above Proforma. Objections with insufficient information will not be considered. No manual representations will be entertained in this regard.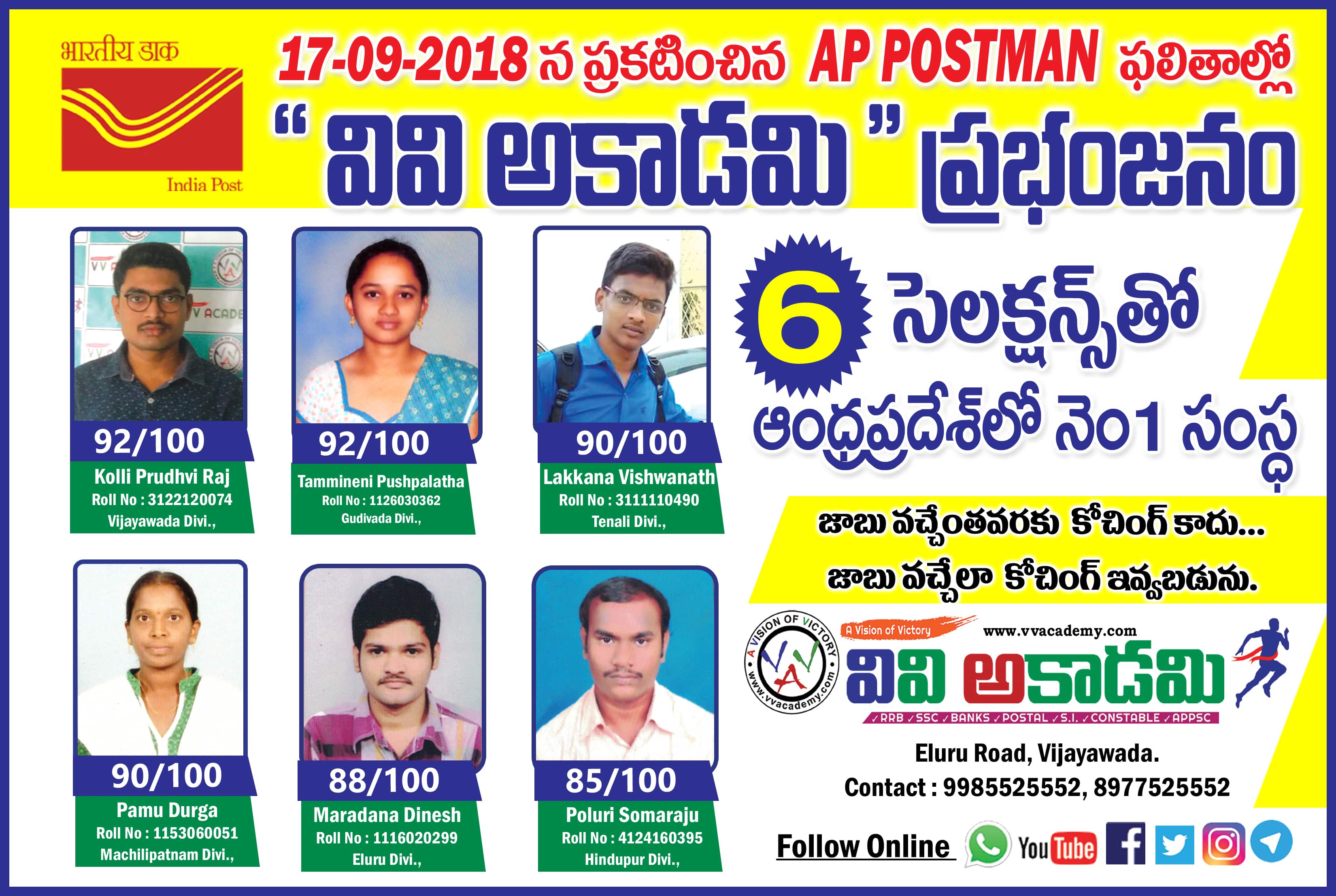 [:]

Comments
comments