[:en]తెలంగాణా పోస్టల్ సర్కిల్ GDS TO పోస్ట్ మాన్ పరీక్ష కీ : EXAM HELD ON 03/09/17.
EXAM PAPER WITH KEY ….. CLICK HERE ….
this is not final key.  this key prepared by v v academy experts team .
final key / official key will be  India post website very soon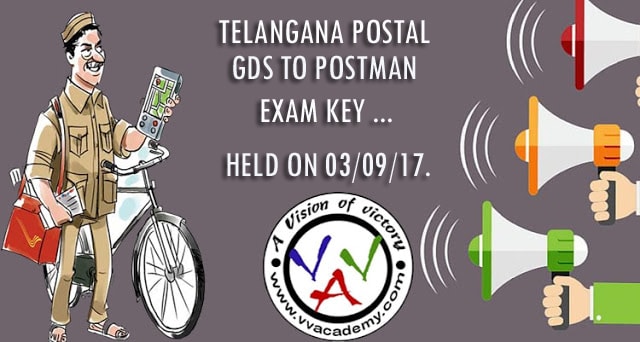 ఆంధ్రప్రదేశ్ పోస్టల్ సర్కిల్ MTS పరీక్షకు క్లాసులు 05/09/17. నుండి ప్రారంభం ..
వివరాలకు 9985525552.
[:]

Comments
comments