[:en]V V ACADEMY ( a vision of victory) at Vijayawada,  we provide the best quality coaching and guidance to Sub Inspector of Police, Police Constable and Excise Police exams RPF SI and Constable  Police,SSC,RRB,BANKS, POSTAL AND ALL competitive aspirants from Andhra Pradesh.
Motto of V V Academy is "success through hard work and knowledgeable guidance". Our sincere coaching is evolved over the last 5 years i.e. from 2012.
విశాఖ ఉక్కు కర్మాగారం  ఈ నెల(జూలై ) 9  వ తారీఖున నిర్వహించిన జూనియర్ ట్రైనీ పోస్టుల పరీక్షను రాద్దుచేసినారు.
దేశ వ్యాప్తంగా సుమారు 79  ఏల మంది పరీక్ష రాసినారు.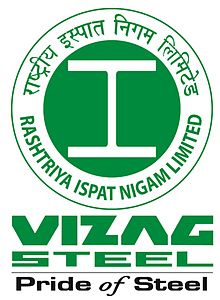 VIZAG STEEL PLANT JT FAT -JUNIOR AND FIELD ASSISTANT TRAINEE EXAM CANCEL –EXAM HELD ON 09/07/17. 
RASHTRIYA ISPAT NIGAM LTD
VISAKHAPATNAM STEEL PLANT
VISAKHAPATNAM
N O T I C E Rectt. Advt . No. 03/2017
It has been decided to cancel and re-conduct the written test held on 09/07/2017 for the post of Junior Trainee. The written test for the post of Filed Assistant Trainee will also be re-scheduled as the test could not be conducted on 09/07/2017 as per schedule. Fresh dates for conduct of Written Tests for both Junior Trainee & Field Assistant Trainee posts will be announced in due course and the information shall be uploaded at the "CAREERS" icon of www.vizagsteel.com website.
18th July, 2017, Visakhapatnam
for more details…
https://www.vizagsteel.com/code/tenders/jobdocs/21207Notice.pdf
[:]

Comments
comments