[:en][vc_row 0=""][vc_column 0=""][vc_column_text 0=""]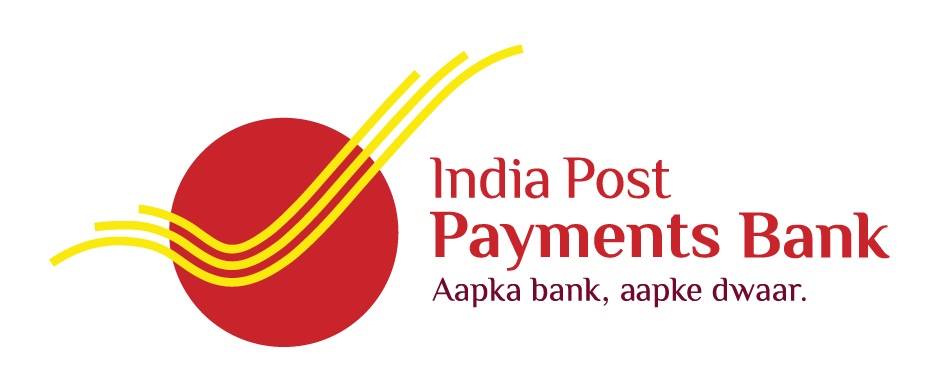 India Post Payments Bank Limited ("IPPB") was incorporated as a company on August 17, 2016 under The Companies Act, 2013, with 100% equity from the Department of Posts (DoP), Ministry of Communications, and as a payments banking company under Section 22 (1) of the Banking Regulation Act, 1949. Subsequently, on grant of final license of Payments Ban7k by the Reserve Bank of India (RBI) on January 20, 2017, the DoP has already commenced operations of IPPB on January 30, 2017 with two branches at Ranchi and Raipur. It plans to set up 650 branches co-located at District Headquarter Post Offices by March 31, 2018.
[/vc_column_text][/vc_column][/vc_row][vc_row 0=""][vc_column 0=""][vc_tta_accordion style="modern" color="blue" spacing="3″ gap="3″ c_align="center" active_section="1″ collapsible_all="true" title="IPPB – Indian Post Bank -Aapka Bank Aapke Dwaar"][vc_tta_section i_icon_fontawesome="fa fa-gitlab" add_icon="true" title="About IPPB" tab_id="1513487842365-8aa5abc5-9eb5″][vc_column_text 0=""]At India Post Payments Bank, we believe that a nation can only grow when every citizen gets an opportunity to prosper, regardless of their way of life. With simple, diverse and growth oriented offerings, IPPB aims to give every Indian access to efficient banking services.
Incorporated as a Public Sector Bank under the Department of Posts with 100% GOI equity, IPPB has launched on January 30th, 2017 in Ranchi and Raipur with the objective of being present in all corners of India by the end of the year.
For now, IPPB is offering Savings account up to a balance of Rs 1 Lakh, along with digitally enabled payments and remittance services of all kinds between individuals. In due course, IPPB will also provide current accounts and access to third party financial services like insurance, mutual funds, pension, credit products, forex, and more.
IPPB's PHILOSOPHY:
Here are the 3 features central to IPPB's operating philoso​phy:
Convenience at your fingertips: We promise to make banking a simple, affordable and convenient experience for Indians across the nation. That's why we make sure that citizens across the nation get seamless access to government benefits directly from their respective IPPB bank accounts and make the most of the financial opportunities available to them.
Pioneer in inclusive banking: At IPPB, we encourage smart saving and investment habits with our easily accessible banking services. Our vision is to extend banking facilities to the remotest corner of the nation. Our services transcend geographical borders. That's how we aim to simplify banking and bring prosperity to every doorstep.
Efficiency of banking network: IPPB provides the most effective, accessible and readily available banking network across the nation. IPPB will soon offer banking services through digital channels like mobile, UPI, debit cards which can be used at ATMs, PoS and mobile-PoS. This facilitates all-round connectivity with your bank and helps you access your account details instantly.[/vc_column_text][/vc_tta_section][vc_tta_section title="Services" tab_id="1513487842483-e1e8d9f8-0317″][vc_column_text 0=""]At India Post Payments Bank, we believe that a nation can grow only when its people prosper together. With financial inclusion, trustworthy banking advice and reliable services at the heart of our philosophy, we envision a future full of promises and possibilities. Even a little saving can go a long way if channelize correctly. That's why, at IPPB, we aim to ensure equal financial access to every Indian, regardless of who they are and where they live. Here is a glimpse of what IPPB offers.
Banking Services for Everybody​​
Domestic Remittance Services​​
Direct benefit Transfer​​
Doorstep Banking​​
​​
Banking Services for Everybody:
IPPB offers 3 distinct accounts, tailored to suit the requirements of people everywhere.
Regular Account – Safal
Basic Savings Bank Deposit Account (BSBDA) – Sugam
BSBDA Small – Saral
​
While the Safal Account is packed with features, the Saral Account is aimed at people with limited banking experience. ​
The following services are available across the different accounts.
​
Domestic Remittance Services:
IPPB will provide an inexpensive and secure medium to transfer funds via its domestic remittance offering. All customers of IPPB would be eligible to avail a host of different modes of domestic remittance subject to the stipulated constraints – NEFT, IMPS, AEPS, UPI and *99#
​​
Direct Benefit Transfer (DBT):
DBT program aims to transfer subsidies directly to the people through their bank accounts, which will in turn reduce leakages, delays and other similar challenges.
Funds from the disbursing agency are automatically credited into the beneficiary accounts through NACH/APBS instead of cash disbursal. IPPB will provide cash out of the subsidies at the customer's doorstep by combining this service with Doorstep Banking.
Doorstep Banking:
We look forward to extending our relationship with banking at your doorstep. Doorstep banking allows a customer for a nominal fee to request and avail banking and related services at their door. The services currently offered are as follows:​
Cash deposit
Cash withdrawal
Balance enquiry
Aadhaar to Aadhaar funds transfer
With "Aapka bank, aapke dwaar", what you see is what you get.[/vc_column_text][/vc_tta_section][vc_tta_section title="IPPB News" tab_id="1513487852219-5231bb3d-db73″][vc_column_text 0=""]
India Post Payments Bank has been incorporated as a Public Limited Company by the Department of Posts, Government of India, on 17th August, 2016.
IPPB started its operations on 30th January, 2017 by opening two pilot branches, one at Raipur and the other at Ranchi.​
IPPB proposes to open 650 branches to cover almost all the districts of the country.
IPPB has engaged M/s Deloitte India PLL, as consultant, for guiding the bank to put in place robust systems and procedures for setting up and running its affairs in a smooth and efficient manner.
M/s EIT Services India Pvt. Ltd., have been engaged by the Bank as Systems Integrator, which will help in bringing hardware and software components and all sub-systems together and ensuring that these function harmoniously. The Systems Integrator will suggest complete digitization and automation solutions to the Bank.
Recruitment for various positions in IPPB has started and about 3,500 personnel shall be recruited across the country in the next few months.

[/vc_column_text][/vc_tta_section][vc_tta_section title=" IPPB Notifications / Results" tab_id="1513487854868-9bf42796-2a0d"][vc_column_text 0=""]Work with India's largest banking network and make a real difference. Explore the different ways you can become a banker to the nation​.
​
​[/vc_column_text][/vc_tta_section][vc_tta_section title="Customer Services " tab_id="1513487856641-518e55f2-b654″][vc_column_text 0=""]Customer Service Policies
​
​Banking Ombudsman Scheme
Cheque Collection Policy
Citizen's Charter
Code of Bank's Commitment to Customers
Comprehensive Deposit Policy 
Customer Compensation Policy
Customer Protection & Grievance Redressal Policy
Customer Right Policy
Death Claim Form – No Nomination
Death Claim Form – Nomination Executed
Contact Us

Contact Centre for all queries, requests and feedback/complaints
Toll Free Number: 155299
(Service available from 6 am to 10 pm on all days of week)
Debit Card Hot Listing/Blocking

Toll Free Number 155299
(Service available from 6 am to 10 pm on all days of week)
Principal Nodal Officer

Shri G. R. Bansal
​Chief Sales & Marketing Officer
India Post Payments Bank Limited
Malcha Marg Post Office Building
Chanakya Puri
New Delhi 110021
Telephone NO. 011-26113117
Email ID: contact@ippbonline.in    ​​
Write to Us
Registered Office
India Post Payments Bank Limited, Post Office, Speed Post Center Building, Market Road, New Delhi 110001. India
Click here for Branches 
​​[/vc_column_text][/vc_tta_section][/vc_tta_accordion][/vc_column][/vc_row][vc_row 0=""][vc_column 0=""][vc_column_text 0=""]
India Post Payments Bank Limited
(A wholly owned undertaking of the Department of Posts, Govt. of India) Post Box No: 760, Speed Post Centre, Market Road, Bhai Veer Singh Marg New Delhi – 110 001
​ 

​​
​ ​ Download Admit Card for Assistant Manager – Area Operations (Scale-I) & Territory Officer (Below Scale-I)​ (Deputation from ​​​​​​​DoP to IPPB)​​
​
​ ​ 

​​
​ ​ Recruitment of Advisor (Technology Program Management)​
​
​ ​ Recruitment of Officers on Deputation :
​ ​ 

​​
​ Notice for Extension of application window for Manager (Area Sales)​​​​ ​ ​​​ 

​​
​ Extension of application date for Deputation of DoP employees to IPPB​​​ ​ ​​​ 

​​
​ ​ Deputation of DoP Employees to IPPB- comparison of salary & other Benefits​
​ ​ ​
​ ​ 

​​​     ​​​​​​ ​Link for online Model Question Paper​ ​​ For Assistant Manager(Area Operations):​​​​ ​
​ 

​​     ​​​​​​ Link for online Model Question Paper​ For Manager(Area Sales):​​
​ ​ 

​​     ​​​​​​ Link for online Model Question Paper​ For Territory Officers:​​​
​ 

​​FAQs on deputation of DoP staff to IPPB​​
​ ​ 

​​Recruitment of Officers on Deputation from Department of Posts​
​ 

​​ ​Click here to apply online​
​​Recruitment of Officers on Deputation from PSBs​
​Message of Sh. A. N. Nanda, Secretary (Posts) – In English ​
Message of Sh. A. N. Nanda, Secretary (Posts) – In Hindi​
Message of Sh. Suresh Sethi, MD & CEO (IPPB) – In English​
Message of Sh. Suresh Sethi, MD & CEO (IPPB) – In Hindi​
​ Recruitment of Officers in Scale II, III, V & VII Officers :
​​Click to view Advertisement for recruitment in Scale II , III, V & VII​
Click here to apply online for IPPB Scale II/III/V/VII Posts
[/vc_column_text][/vc_column][/vc_row][:]