[:en][vc_row 0=""][vc_column][vc_column_text 0=""]
AP Police Constable / SI Vacancies -2018.
AP POLICE CONSTABLE / SI VACANCIES -2018.
విజయవాడ లో మొదటి బ్యాచ్ లోనే 4 S.I , 32 CONSTABLE ఫలితాలు సాధించిన  ఏకైక అకాడమి వి వి అకాడమి. త్వరలో క్లాసులు ప్రారంభం.9985525552.
sources ap state govt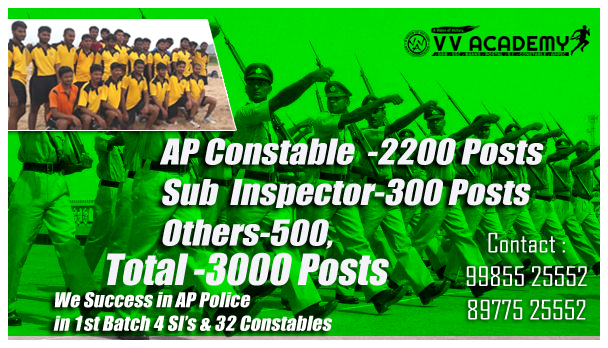 PUBLIC SERVICES – Recruitment – Filling up of vacant posts through Direct Recruitment – Permission to the Recruiting Agencies – Accorded- Orders – Issued.
Based on the proposals received from all the Heads of Departments and the Secretariat Departments, the Government after
careful examination, hereby accord permission for direct recruitment to fill in a total 18450 (eighteen thousand four hundred and fifty) vacancies in different categories including the categories that are classified as Group-I (182- posts), Group-II (337-posts), Group-III (1670-posts), Police Executive (3000- posts), Medical (1604-posts) and Others (1657-posts)
and also Teaching posts (9275-posts) and Lecturers (725-posts) in various categories through direct recruitment from the respective recruiting agencies.
AP POLICE VACANCIES…..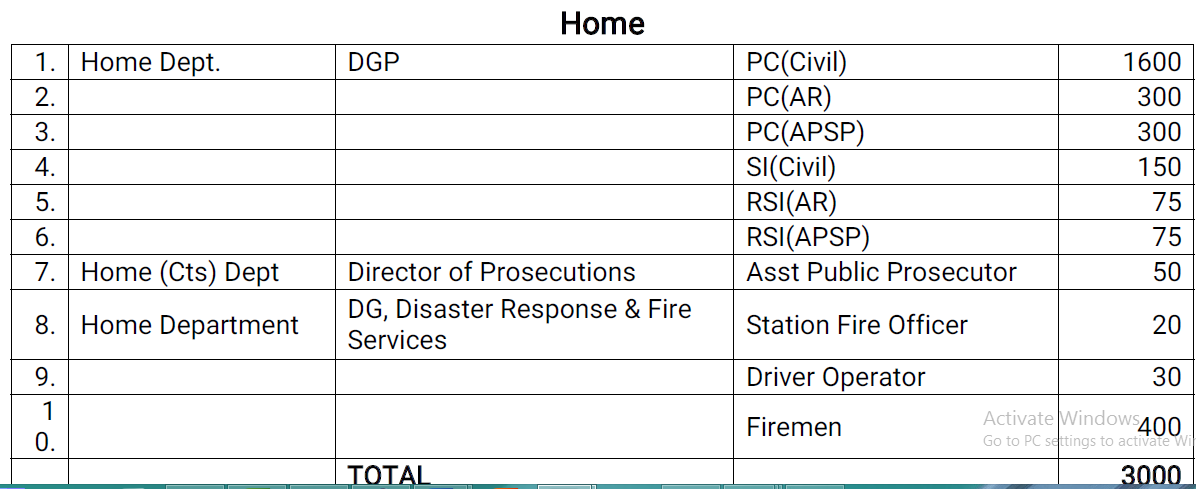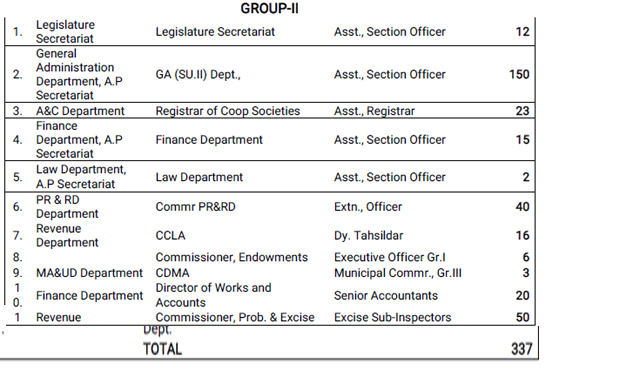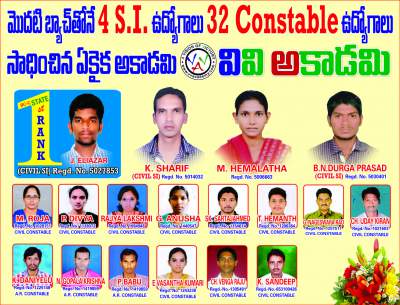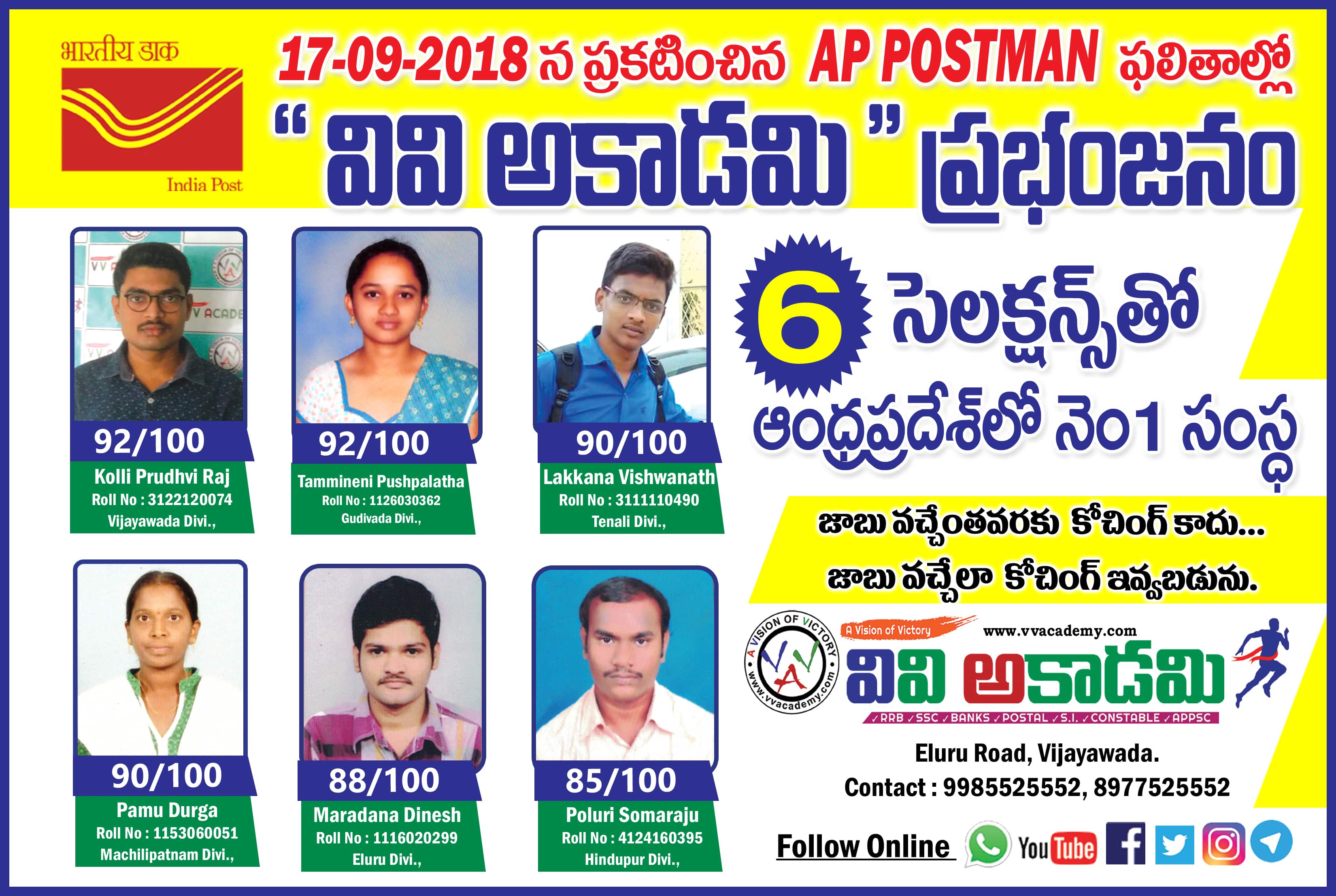 [/vc_column_text][/vc_column][/vc_row][:]

Comments
comments